Management Philosophy
Busines Slogan
Accompishing our mission.
Meeting customer needs.
Quality Promise
We continuously improve the technology as per the customers requirement,
and provide the quality and customer satisfaction.
顧客や社会から求められる品質を正しく理解し、満足する製品を一貫して提供する
品質目標を定め定期的に見直しをおこなう
目標達成のため教育訓練や内部監査を徹底する
社内外のコミュニケーションを高める
品質マネージメントシステムの有効性の継続的改善に努める
法令順守のこと
Company Motto
The unrelenting pursuit of quality, speed, and sureness.
We Are Waiting For Information On "Next Needs" From You.
Fusion of older old technology and modern new technology.
I believe in "the experience of a long time brings about a great imagination" and I would like to strive as a company capable of creation, production and research with the slogan "I want to fulfill the next need."
To ask you for information, suggestions, doubts and requests.
This will lead us to further growth.
We aim to be a company that thinks and creates together with customers, so please contact us anything.
Company Profile
Company name
Teikoku Seibyo co.,ltd
Foundation
1917 (Taisho 6th) November 29
Representative
Representative Director Norikazu Suzuki
Business contents
Railway railway, Construction · Construction machinery,
Civil engineering fasteners, Other related parts Manufacture / sale
Company profile PDF
Capital
60 million yen
Access
[Head office / Factory]
3-2-21 Kaigandori Minato-ku, Osaka-shi, Osaka-fu 552-0022, Japan
Tel.06-6572-2951 Fax.06-6575-0769 JRTel.071-4391
MAP

[Tokyo Office]
pa-kubiru 4, 1-18-2 Kandasudacho, Chiyoda-ku, Tokyo-to 101-0041, Japan
Tel.03-6206-9687 Fax.03-6206-9689 JRTel.057-3565
MAP
Factory outline
Head Office Factory Site / approximately12,000m²
Construction area / approximately11,000m²
Bank
Risona bank Ichioka branch
Mitasubishitokyo UFJ bank Kujyo branch
Mitsuisumitomo bank Minato branch
Tokushima bank Bentencho branch
Hyakujyushi bank Kujyo branch
Kansaimirai bank Kujyo branch
ISO Related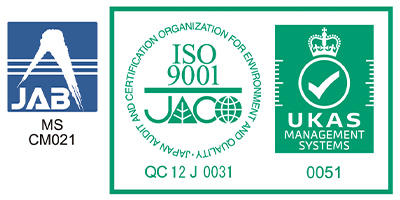 【ISO9001】
QUALITY MANAGEMENT SYSTEM
Oct 2012,Certification acquired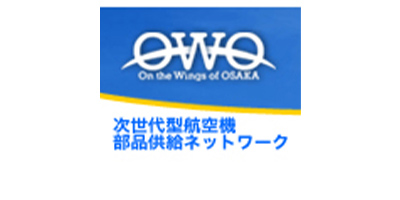 Institute
Next-generation aircraft parts supply network
JIS Related
▶この表は横にスライドします
| | | | | |
| --- | --- | --- | --- | --- |
| Authentication years | JIS number | Authentication division | authentication number | |
| February 2008 | JIS E1108 | Rail Spikes | JQ0507009 | PDF |
| September 2008 | JIS E1109 | Screw Spikes | JQ0508174 | PDF |
| September 2008 | JIS E1107 | Track Bolt | JQ0508173 | PDF |
| February 2008 | JIS B1186 | High Power Hexagon Bolt | JQ0507039 | PDF |
| September 2008 | JIS B1198 | Long Size Headed Studs | JQ0508176 | PDF |
| October 2008 | JIS B1180 | Hexagon Bolt | JQ0508175 | PDF |
List Of Business Partners
Railway related
| | | |
| --- | --- | --- |
| Hokkaido Railway Company | Kintetsu Railway Co., Ltd. | HJR Corporation |
| East Japan Railway Company | Hankyu Corporation | EAST JAPAN RAILWAY TRADING CO., LTD. |
| Central Japan Railway Company | Keihan Electric Railway Co.,Ltd. | JR Tokai Corporation |
| West Japan Railway Company | Nankai Electric Railway Co., Ltd. | JAPAN RAILWAY WEST TRADING Co. |
| Shikoku Railway Company | HANSHIN ELECTRIC RAILWAY CO.,LTD. | Yontetsu UnyuCo., Ltd. |
| Kyushu Railway Company | Kobe Electric Railway Co., Ltd. | JR Kyushu Trading Co., Ltd. |
| Japan Freight Railway Company | Sanyo Electric Railway Co., Ltd. | JR Freight Corporation |
| Tokyo Metro Co., Ltd. | Hankai Tramway Co., Ltd. | Japan Railway Construction, Transport and Facility Development Support Organization |
| Tokyo Metropolitan Bureau of Transportation | KITA-OSAKA KYUKO RAILWAY CO.,LTD. | Other private railways |
| Osaka Municipal Transportation Bureau | Nishi-Nippon Railroad Co., Ltd. | Each city transportation bureau |
Track facility related
| | | |
| --- | --- | --- |
| Kowa Kasei Co., Ltd. | IRIE Manufacturing Co., Ltd. | KIYOTA RAILWAY ENGINEERING Co., Ltd. |
| TOKYO FABRIC INDUSTRY CO., LTD. | KYUSHU TETSUDO KIKI SEIZO Co., Ltd. | DAITETSU KOGYO CO., LTD. |
| SUMIHATSU Co.,Ltd. | Sekigahara Seisakusho Ltd. | Kosei Kensetsu Co., Ltd. |
| MITSUTEC.co.,ltd. | Tetudou Youhin Co., Ltd. | Kyutetsu Corporation Co., Ltd. |
| Nihon Kizai Kogyo Co,.Ltd. | Limited company Railroad Supplies Company | Meiko Construction Co., Ltd. |
| TETSUDO KIZAI KOGYO CO.,LTD. | NIHONKIDO KOGYO CO., LTD. | CN Construction Co., Ltd. |
| MI-NE SEISAKUSHO CO., LTD. | Futaba Railway Industry Co., Ltd. | JR Tokai Construction Co., Ltd. |
Steel / bridge relations
| | | |
| --- | --- | --- |
| Furusato Industries, Ltd. | KOMAIHALTEC Inc. | Onoue Shoten Co., Ltd. |
| Sano Tech Co., Ltd. | | |
Large machinery / civil engineering ship related
| | | |
| --- | --- | --- |
| NIPPON STEEL CORPORATION | MIKASA FASTENERS, INC. | Yamato Byouraindustry Co., Ltd. |
| Sumitomo Corporation | FUKAYA INDUSTRY CO.,LTD. | Suzuki Shoten Co., Ltd. |
| NIPPON STEEL TRADING CORPORATION | Taniyasu ByouraCo., Ltd. | Sanko Co., Ltd. |
| NIPPON STEEL METAL PRODUCTS CO.,LTD. | Ryokosha Yamamoto Steel Co., Ltd. | Hankyu Iron Works Co., Ltd. |
| Taiyo Kogyo Corporation | OOYAMA Co., Ltd. | Yura Sansho Co., Ltd. |
| Mitsubishi Heavy Industries, Ltd. | Daiichi Bolt Co., Ltd. | Kitagawa Steel Co., Ltd. |
| IHI Corporation | Metal One Steel Products Corporation | DAITO KINZOKU CO.,LTD. |
| Kubota Corporation | KOSHINCo., Ltd. | IKNOW MACHINERY CO.,LTD. |
| IMEX Co., Ltd. | Kouei Inc. | Kawaguchi Metal Industry Co., Ltd. |
| NIPPON STEEL BOLTEN CORPORATION | Daiken Sangyo Co., Ltd. | Nippon fastener Corporation. |
| Masutani Bolt Co., Ltd. | Tokai Co., Ltd. | MM&KENZAI Corporation |
| Takashima Co., Ltd. | Yabumoto Kogyo Co., Ltd. | Okaso Co. , Ltd. |
| ISS Realize Co., Ltd. | TORQ Inc. | Ikeda Metal Industry Co. , Ltd. |
Overseas export relations
Supplier and subcontractor
| | | |
| --- | --- | --- |
| Nippon Steel Corporation | ENOMOTO Industries Co., Ltd. | Nittetsu Bolten Co., Ltd. |
| NIPPON STEEL TRADING CORPORATION | Toyo Hatsujo Kogyo Co., Ltd. | Nihon Parkerizing Co., Ltd. |
| Hanwa Co., Ltd. | HARDLOCK Industry Co., Ltd. | NITTO KOGYO CORPORATION |
| FURUIKEKOGYO.CO.,LTD, | Ono SeisakushoCo., Ltd. | KOWA KOGYOSHO CO., LTD. |
| Seiwa Kogyo Co., Ltd. | MarujyouCo., Ltd. | Taiyo Heat Treatment Co., Ltd. |
| SUEHIRO KOGYO CO.,LTD. | NIPPON STEEL WIRE RODS PROCESSING CO., LTD. | Sanwa Rust Prevention Industry Co., Ltd. |
| Nippon fastener Corporation. | Fuji Zinc Plating Co., Ltd. | Sanwa Seiko Co., Ltd. |
| Kanehira Steel Co., Ltd. | MC SYSTEMS INC. | SHIN NIHON ESLITE KOGYO INC |
| HAMANAKA FASTENERS TRADING CO.,LTD. | Nihon Ruspert Co., Ltd. | Parker Processing Co., Ltd. |
Delivery record
Railway / rail related
| | |
| --- | --- |
| 1997 | Nagano Shinkansen(Takasaki-Nagano) |
| 2002 | Tohoku Shinkansen(orioka-Hachinohe) |
| 2003 | Kyushu Shinkansen(Shin-Yatsushiro-Kagoshima) |
| 2010 | Tohoku Shinkansen(Tokyo-Shin-Aomori) |
| 2011 | Kyushu Shinkansen(Hakata-Shin Yatsushiro) |
| 2014 | Hokkaido Shinkansen(Shin-Aomori-Hakodate) |
| 2015 | Hokuriku Shinkansen(Nagano-Kanazawa) |
| 2020 | Nagasaki Shinkansen(Takeo Onsen-Nagasaki) |
| 2020-2021 | Hokuriku Shinkansen(Kanazawa-Tsuruga) |
Architecture / civil engineering
| | |
| --- | --- |
| 1996 | Nagai Athletics Stadium Large roof |
| 1997 | Namihaya Dome Osaka Pool Monument |
| 2000 | Kanazawa Station East Square Large Roof |
| 2002 | Saitama Stadium Large Roof |
| 2008 | LaLaport Koshien KidZania Koshien |
| 2009 | Dainikeihan Road |
| 2015 | Tokyo Garden Terrace Kioicho |
| 2016 | Taiyo Life Nihonbashi Building Nihonbashi Takashimaya Mitsui Building |
| 2019 | (tentative name)MM37 |
| 2020 | Shinagawa Station North Exit Square Development |
Machinery / equipment related
| | |
| --- | --- |
| 1990 | Swing ring parts for deck cranes |
| 2016-Present | IHI Deck Crane Parts |
overseas
| | |
| --- | --- |
| 2003-2004 | Taiwan High Speed Rail(Taipei-Takao) |
| 2016 | Hong Kong West Kowloon Station Large Roof |
| 2016-2017 | Middle East Qatar Water Supply Pipe System |
| 2021~ | Railway bridge steel fastener parts |
History
Nov
1917
Established Teikoku Co., Ltd. with capital 2 million yen Producing dog nails for rail, bolts and nuts and rivets for construction of ships for the railway designated factory, establishing the industry's best business for heating riveting industry
May
1942
We renamed Empire Seiki Kogyo Co., Ltd., with a capital of 10 million yen and together with rifling department, engaged in manufacturing military equipment
Mar
1950
Renamed Teikoku Seiko Co., Ltd. and also entered the electric sector
Oct
1951
JIS E 1180 Rail spikes Acquire display certification
Dec
1952
JIS E 1109 Screw spikes Acquire display certification
Dec
1953
Acquisition for JIS E 1107 seam plate and rail fastening bolt · nut display certification
Nov
1954
Reconstructed as Teikoku made by Empire, increased capital to 15 million yen
Sep
1962
Capital increased to 30 million yen
Aug
1963
JIS B 1180 Hexagon bolt (strength classification: 4.6 ~ 6.8) certified acquisition
Apr
1965
Started production of Sumitomo Metal High Tension Bolt by introducing cold header
Jul
1969
Capital increased to 60 million yen
Nov
1973
JIS B 1186 High-strength bolt set for friction joining certified acquisition
Feb
1974
Construction of Mihara (Habikino) factory
Apr
1989
JIS B 1198 Stud with head certified acquisition
Oct
1993
Started production of special bolts and large diameter bolts
Jun
2000
JIS B 1180 Hexagon bolt(Strength classification:8.8~12.9)certified acquisition
Sep
2009
ISO14001:2004 certified acquisition
Dec
2012
ISO09001:2008 certified acquisition
Apr
2015
Introduced automatic bolt measurement inspection and sorting machine
Apr
2016
Introduced bolt former (long former)
Nov
2017
Shimadzu 2000kN universal testing machine introduced
Introduced contour shape measuring instrument
Dec
2017
Renewal of inspection room to strengthen inspection / research / development department
Mar
2018
Introduced a new bolt tester
Apr
2018
Introduced an automatic grindstone cutting machine to strengthen non-iron forging
Nov
2018
ISO9001:2015 Migration registration
Dec
2018
Introduced a hot forming machine to strengthen non-iron production